3D Fiber Laser Marking Machine
3d marking suit for processing various irregular surface products, such as round surface, conical surface,contex surface,convex surface,any surface.
Many advantages for processing irregular products: High productivity,cost-efficient,easy to operate,perfect engraving result.
Video
Product Details
Explaination of 3D Processing.
--Optical Structure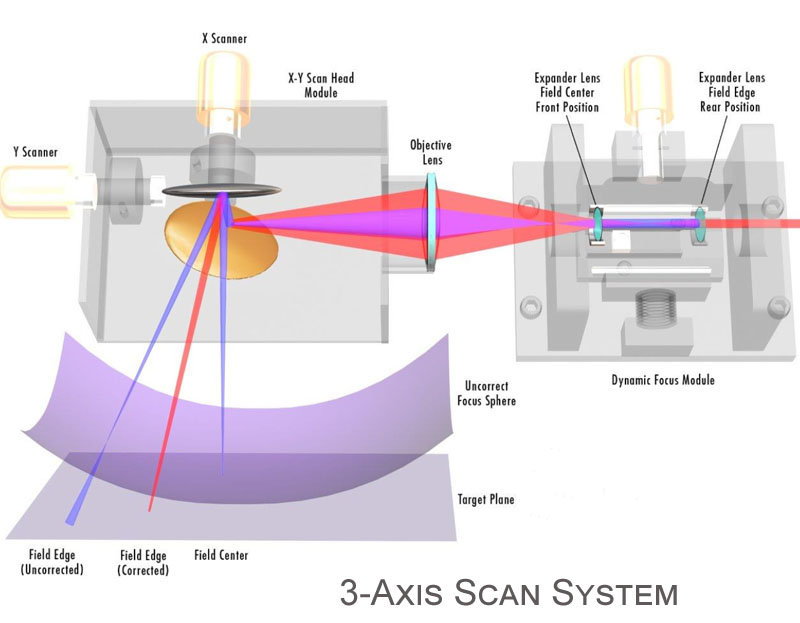 --Physical Performance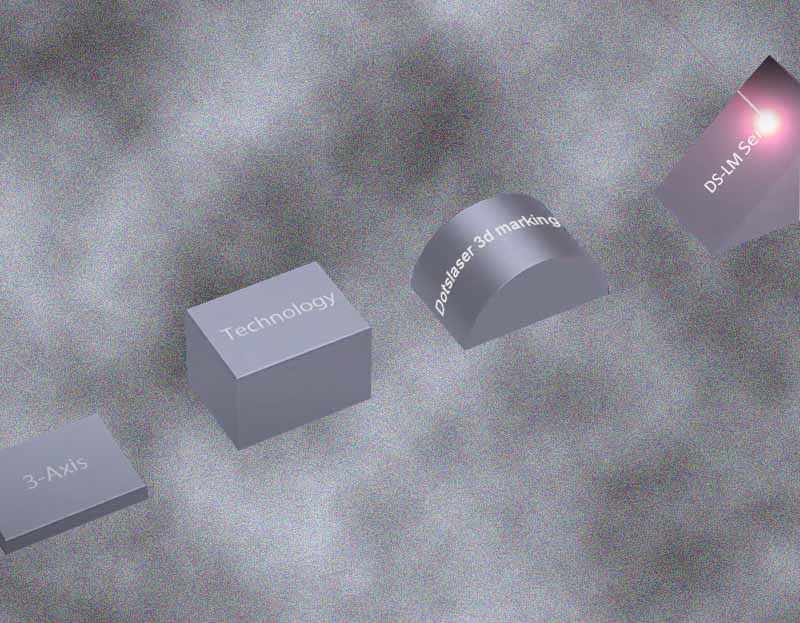 Main feature
-Compact structure,equipped with dynamic auto focus system,humanized operation process.
-It can be used for processing various irregular objects, such as round, conical convex,concave,different level,curve,terrace,sphere, and so on.
-Beam quality is better than the traditional solid laser marking machine, fundamental output (TEMOO), diameter of spot size is less than 20 um.
-The laser source has a long lifetime (≥100,000 hours,traditional diode pump YAG only hundreds of hours, semi-conductor no more than 10,000 hours) .
-Maintenance-free ,light weight,small volume,suit for bad working environment .
-Powerful marking software , compatible with Coreldraw, AutoCAD, and Photoshop file; support PLT, PCX, DXF, BMP,etc,.SHX、TTF font can be used directly ; Support automatic code, serial number, batch number, date printing, bar code, two-dimensional code, automatic jump number, etc.
-Software is sample and easy to learn.
Application Area
Applicable Industries:
It widely used in industries of mobile phone keys, translucent plastic keys , electronic components , integrated circuit (IC), electrical appliances , communication products , sanitary ware , tool parts, knives , watches ,glasses, jewellery, auto accessories, luggage buckles, cooking utensils, stainless steel products.
Applicable materials:
All kinds of metal (with rare metal), such as iron, steel, stainless steel, aluminum,anodized aluminum, brass,copper,silver,gold,alloy, engineering plastics , electroplating materials,the coating materials, spraying materials , plastic and rubber , epoxy resin, ceramics, and other materials.
Parameter
| | |
| --- | --- |
| Model | DS-LM20-3D/DS-LM30-3D/DS-LM50-3D |
| Laser power | 20W,30W,50W |
| Pulse Repetition Frequency | 30kHz-100kHz |
| beam quality(㎡) | <1.6 |
| Depth of engraving(depend on material) | <5mm |
| Power consumption | 800W |
| Operating voltage | Single phase AC 220V/110V 50/60HZ 5A |
| Laser wavelength | 1064nm |
| working area | 100×100×60mm、150×150×60mm、300×300×60mm |
| Repetition precision | ±0.003mm |
| Max engraving speed | ≤10000mm/s |
| Minimum line width | 0.01mm |
| Marking method | stationary Marking,Flying Marking,Rotary Marking |
| Character size | 0.5-110mm |
| Cooling System | Air Cooling |
| Direction of Installing equipment | Any |
| Cable of Length | 3m (5m optional) |
| Voltage Class | Ⅱ |
| Class of pollution | 2 |
| Working Temperature Range | 5-35℃ |
| Working Humidity | 20%-80% |
| Net Weight of machine | 40kg |
| Dimension of Main Body(L×W×H) | 480mm×215mm×450mm700mm×320mm×700mm |
Sample: